Interest Expenses appear in both the P&L and Notes to Financials for DHFL:


The adjustment in Cash Flow Statement simply seems to be an accounting adjustment. For instance, this is what LIC HF reported in its P&L (I'm showing the Notes to the specific item):

A very similar amount has been adjusted in the Cash Flow Statements.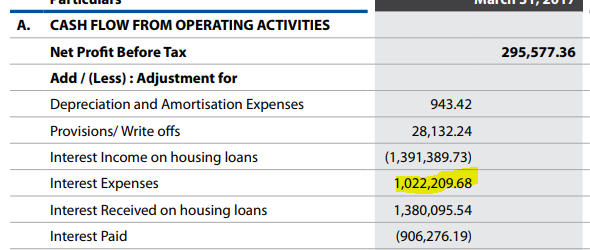 I'm not sure about the accounting implications here, but this looks like a simple case of representation. We know for a fact that for BFSI firms, whatever Net Profit they earn are almost always equal to the actual profits they earned (Except some minor adjustments). I think raising a concern in this area is just trying to look for a needle in a haystack, except there's no needle.