Awesome data. I
have compiled another data. i took monthly advances and decline ratio from NSE website. https://www.nseindia.com/products/content/equities/equities/historical_advdeclines.htm
I took the McLallen Oscilator for the monthly data and computed the McLallen Oscilator Summation Index. The observations is described in the chart.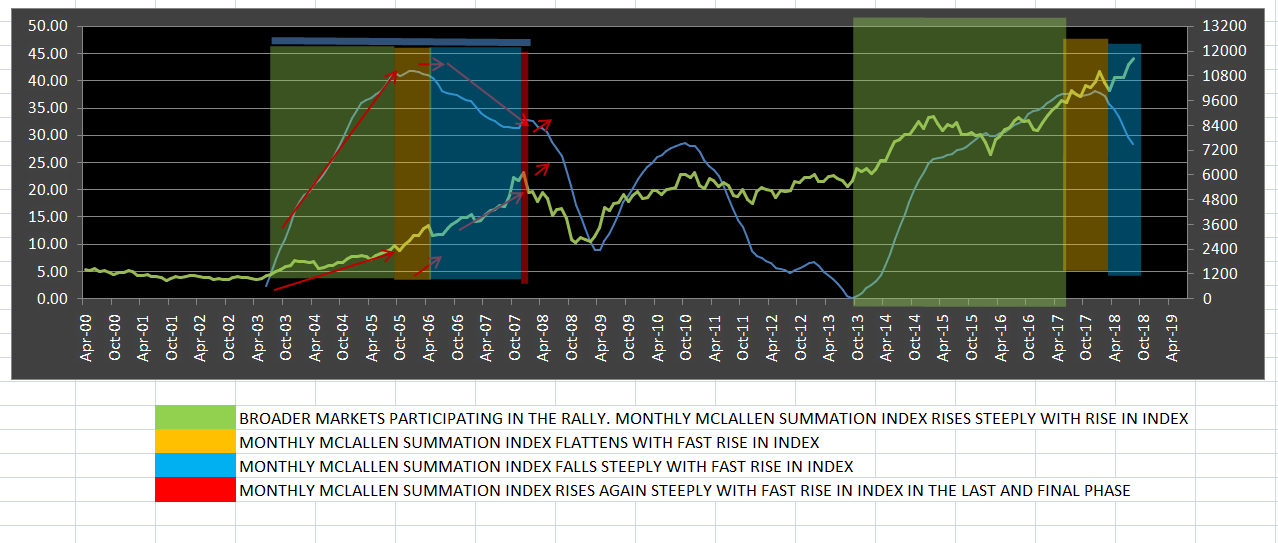 In the second phase of the bull rally the Mclallen summation index is flatening despite rally in index.When it starts to dip it is the right time to exit from all the mid and small caps.