USFDA Video's on biosimmilars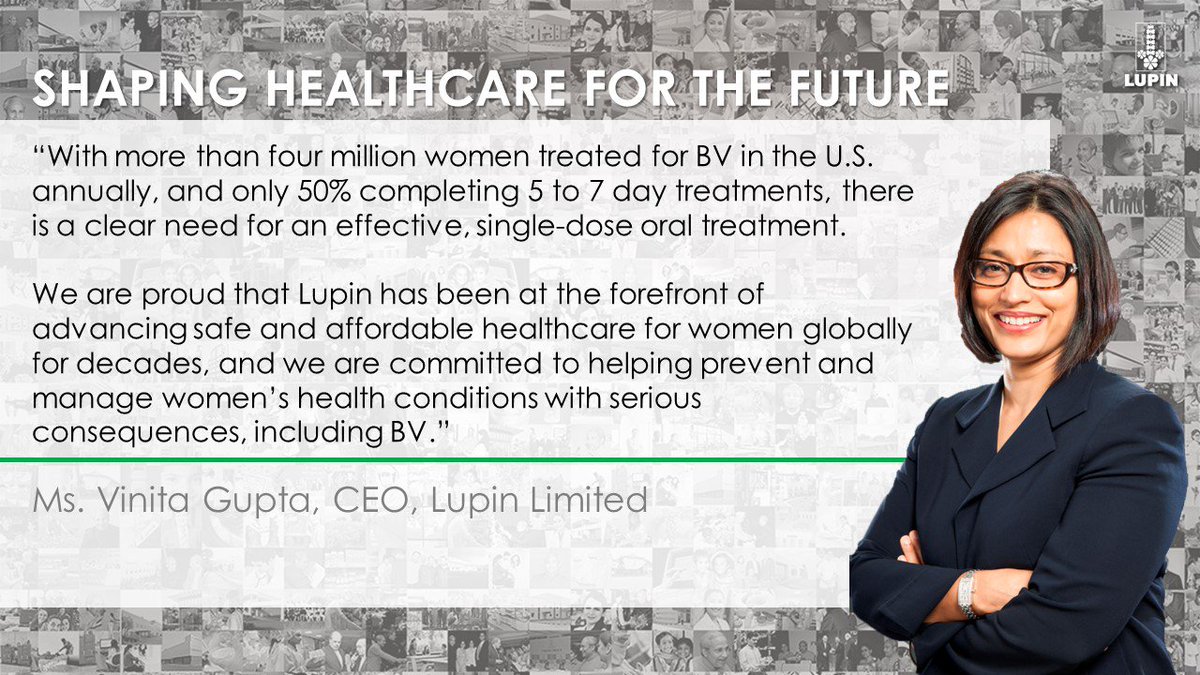 http://www.lupin.com/lupin-launches-solosec-secnidazole-2g-oral-granules-in-the-us.php
As per the concall Solosec™ (secnidazole) 2g Oral Granules could be $ 100 million market if this therapy for bacterial vaginosis (BV) in adult women is well accepted.
Thank you Sir,
Which R n D center Lupin has biosimilar research going on? Pune is discovery and process. Or is it working for biosimilar as well. Its new area for Lupin. Not sure how they take it forward.
Following are the observations on Lupin shareholding pattern as of June 2018.
(1)Three big buyers seen in last quarter. In Mutual Funds Franklin Templeton bought 4793307 (48L approx) shares as a NEW investor. In FPIs Comgest Growth Plc increased their holding by 1310357 (13L approximately). Clearing members added 1351893 (approx 13.5L) shares. (2) Three large sellers seen in last quarter. Small retail sold 1810680 (18L approx) shares. ICICI Prudential Mutual Funds reduced their shareholding by 1242976 (approx 12 and half Lacs) shares. "Bodies Corporate" sold 1828208(Approx 18L) shares. (3) RJ increased his stake by 1L shares. (4) Promoter holding did not change. (5) 57,214 shares were added in public share holding (ESOPs??)
Can someone please let me know what "Bodies Corporate" means? Thanks, regards,
I am having difficulty figuring out how to attend the AGM which is scheduled for tomorrow. I requested to obtain a physical copy of Annual Report few days back which I haven't received yet nor can I locate the attendance slip in the email sent to me. Can anyone help me out here how can I attend the AGM ?
Q1FY19 results indicate that pain is still not over for Lupin. Views of veterans would be highly appreciated.
Discl. Tracking.
I am not a veteran ;-), but I think it all depends on how well a couple of their specialty drugs/biosimilars do.
For instance, next quarter, we will probably know how well Solosec is doing. I recall reading that they have a couple of other crucial biosimilars launching this year. Any revenue growth and margin expansion, I believe, will be fully dependent on these.
Lupin's Nagpur facility inspection by US FDA concluded with no observation
Mumbai, September 14, 2018: Pharma major Lupin announced today the successful completion of an
inspection carried out by the US FDA at its Nagpur, Maharashtra, India facility. The inspection concluded
without any observation. This inspection was a product specific pre-approval inspection.
Lupin's Nagpurfacility is the company's latestsite and manufactures Oral Solid Dosage products. The site also
houses Lupin's state of the art injectable manufacturing facility.
Every Re 1 depreciation results in Rs 40 crore profit for company, says Lupin
Nice thread, My personal feel on this is that due to aberrant behaviour of pharmaceutical companies both domestic (eg Ranbaxy and perhaps some others, where a large amount of data was apparently falsified to get FDA approval or other cases where short cuts were taken in matters of hygiene etc) as well as international the USFDA has cracked down on all companies. Maybe India has taken more of the hit, not sure about China & others but definitely things have tightened up. This coupled with the oligopolistic buying by pharma chains has put the industry in the doghouse for the past 2-3 years.
While everyone may not be able to make the cut, improvement of manufacturing processes is something that one can expect good managements should be able to do over a period of time. Recent clearances for Sun/ Lupin seem to indicate things may be getting better.
Pharma in today's markets is one of the few sectors which is not overpriced, and one should also note that withthe stronger regulatory regime the entry barrier for a new company to get this kind of scale also increases so if these companies make that transition, there is good possibility of rerating for good managements.
Disc - Invested recently
Don't know what has plagued this company.


This is the 4th negative action against company's plants after Indore, Goa, Mandideep.
Earlier actions are not getting resolved while consultant costs will keep rising apart from obvious revenue loss.
There has been a lawsuit filed against a lot of generic drug companies in the US by 44 states, accusing them of raising prices unfairly in an anticompetitive manner: is this why pharma companies were down today?

The toughest period is behind us, says Lupin's Vinita Gupta
India's third-largest generic drugmaker Lupin is focussing on building a pipeline of specialty drugs, while cutting costs and addressing regulatory concerns.