The list of allotees is out.
Apart from the Promoter group, encouraging to see the current CEO, K Krishnam Raju (who is not part of the Promoter group), also participating.
The size of preferential (~10crs) and participation from the Promoter group and CEO are positive signs that they are bullish about the business prospects. We wait for the actual order flow and execution of TCAS orders. Any additional order wins from international markets for signalling/gates would be an additional positive.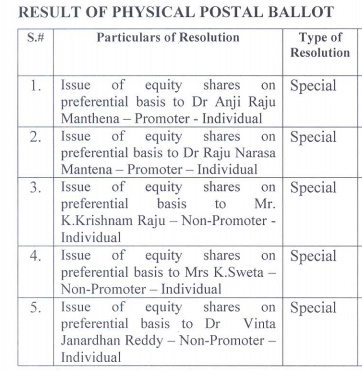 strong text