Page around 100 WMA and also breached 22000 which I had thought was fair value. Currently down 40% from the top. Not sure if the fall will be arrested here though.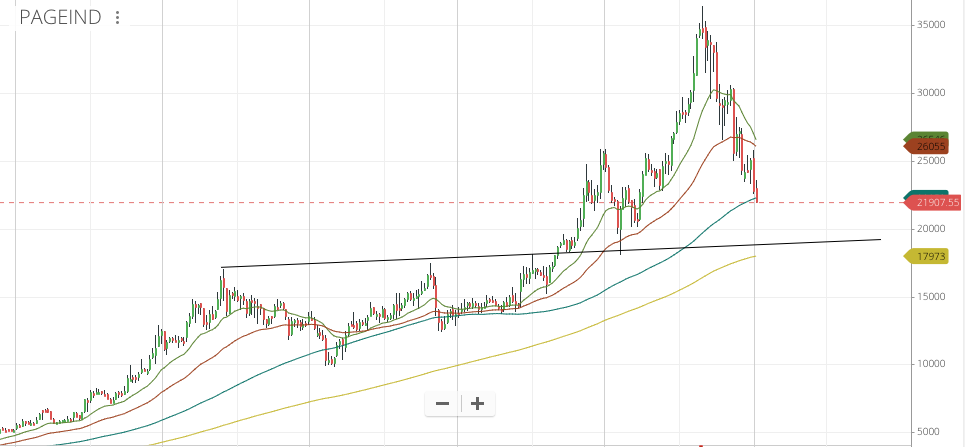 Monthly chart shows 50 MMA and also the previous breakout support trendline around 18000. This would definitely be very attractive levels to buy and would also be 50% down from the top.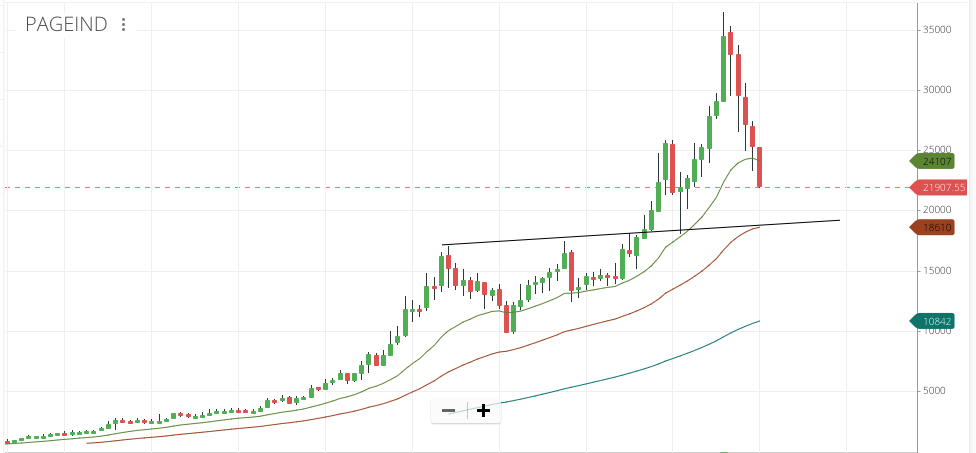 This quarter results are therefore very, very crucial if Page is to sustain its aura and valuations.
Disc: Tracking. Looking to add.