@Gaurav_Agarwal - You will need Adobe Reader to open the document as it has some proprietary elements.
I validated the digital signatures and they are genuine. You can see the signature on the left pane by Mr. Haresh and then from Mr Ponraj on MCA side.
I have validated these signatures as well (see left pane). It shows that the reason for resignation field was indeed filled by the auditor himself.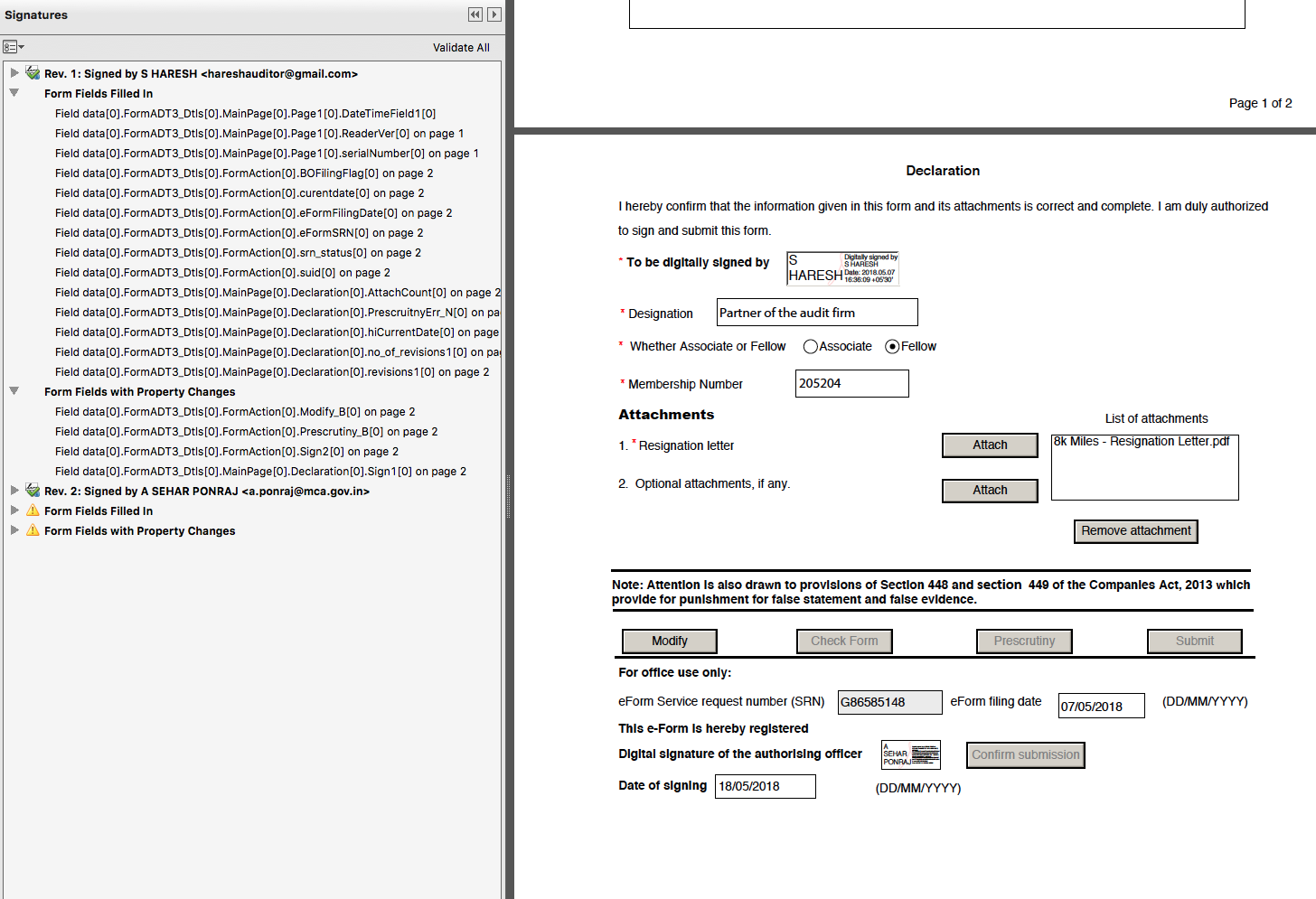 You can also view the version the auditor first submitted as well which has the reason field.
You can view the attachments which are part of the pdf as well here.

When I clicked Open, it opens to the same file posted here earlier.